The Best Baby Shower Gifts and Must Haves For Any New Baby!
Motherhood is such a TREMENDOUS Blessing and completely life-changing!
Along with all the great life changes motherhood and parenthood bring it also comes with plenty of struggles!
If you are a parent you know the exhaustion that comes with having a new baby so you'll take all the help and tools you can get!!!
Here is a compilation of the MUST-HAVES I loved and used so much of as a brand new mommy!
I do have multiple affiliate links in this post and they happen to all be products that I have used and have truly helped me in the early stages of motherhood! I receive a small commission if you order through my site at absolutely no additional cost to you.
I understand everybody has registries when it comes to showers, however some of these items may not be on a registry, especially for a first time mommy.
More so, some of these items can easily be an add-on to a bigger gift so there's no major loss if they end up not using it, but it's great if they do!
This stuff is absolutely amazing!!! When babes are real little newbies they can have some tummy troubles.
My baby had breast milk so I knew it wasn't formula that was bothering her. I didn't eat spicy food, have too much dairy…or whatever else you try to keep your eye on when you are breastfeeding and/or pumping.
Some evenings there was nothing we could do that would help her calm down so we would give her a little bit of this and it worked wonders! We rarely gave her the recommended dose and it always helped her!
As a new parent you won't necessarily know what you're going to have trouble with until it happens, so this stuff is great to have on hand!
Okay, so this seems pretty gross, but it works wonders when you need to clear the snot out of your baby's nose!
I tell you what…they aren't going to like it at all, but it really clears out the nostrils!
***It helps a ton if you have a partner when clearing out baby's nose! Someone to suck the boogies out and the other to hold it in their nostril.
Like I said, the babes won't like it a bit, but THEY CAN'T BLOW THEIR OWN NOSE SO THIS IS QUITE NECESSARY AT TIMES!
Don't worry, you won't suck the snot right into your mouth, it all catches and stays in the tube.
Don't allow yourself to be grossed out by this cause it's a great invention that really works!!!
Here's something else I found quite handy as well…

When they have a runny nose you want to keep the dryness and tenderness at bay and these help do the trick!
If you use Kleenex on them all the time their nose will become chapped…just like ours do…but we don't want that happening to them!!!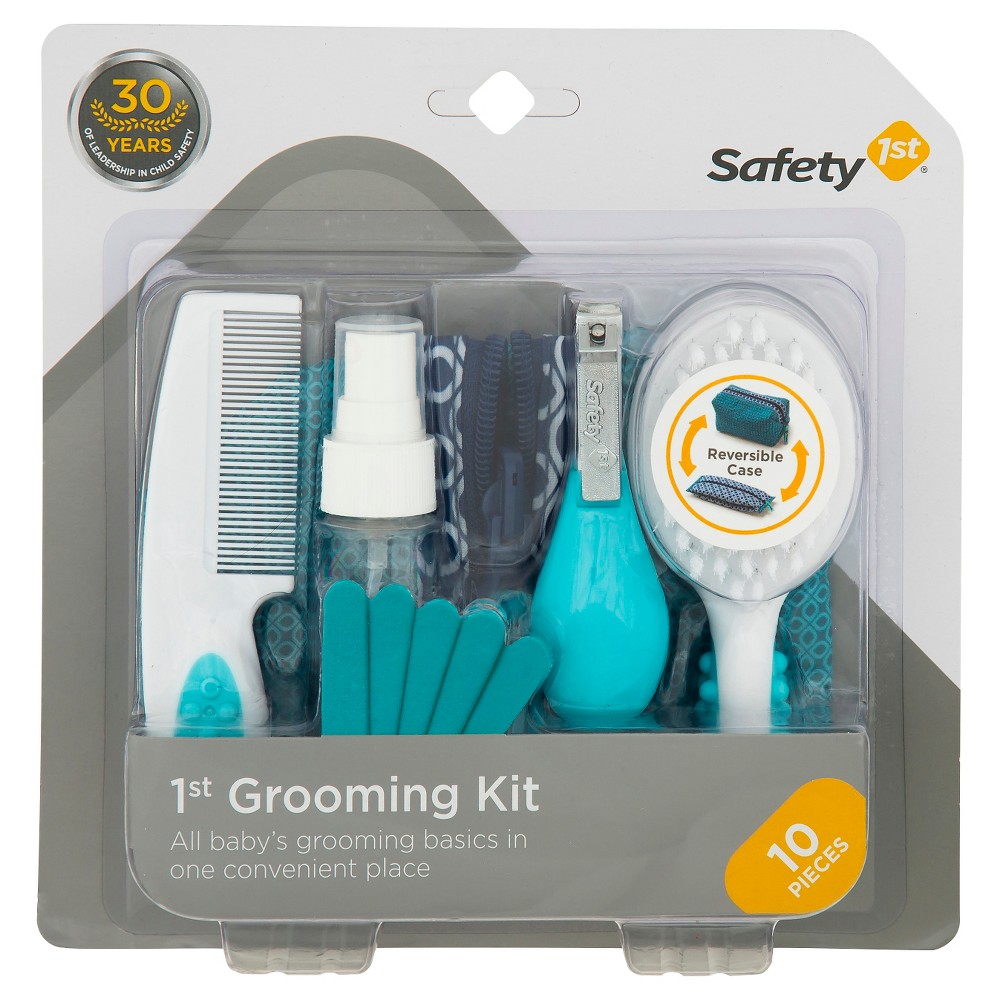 The nail clippers are perfect size for a baby and the set comes with a very fine-toothed comb which works great for cradle cap!
Sidenote: If you're the new mama or parent taking care of cradle cap make sure the baby's head is moist when you gently comb through and lift up the crade cap from baby's head…verrrrrry gentle….after a bath is a good time or during the bath.
OTHER GREAT ADD-ON ITEMS…
Washcloths
Shampoo/body wash
Baby towel with head cover
Lotion
If you know mama bear is going to be breastfeeding or pumping, or at least giving it a shot, here are a few more great ideas for Mom…
Until the breasts get used to feeding a baby and/or pumping, those are going to be going through some rough times…literally, and it's not fun. Get Mama anything to help ease the discomfort!
I put this one in here because this is the one I have and I loved it!
It's lets you know if the water is too hot, it has a great netting to hold baby up, but still keep them in the water, and it has a hook on the top so you can hang it in the shower to dry.
No Complaints. Absolutely loved it! Great Price!
Fisher Price Rock n Play Sleeper
I THINK EVERY NEW MOM SHOULD HAVE ONE OF THESE!!!
I had a couple of these because I used them SO MUCH! They are great for many reasons, including:
Easy to fold up
Easy to move from room to room
Babies sleep in them when they're real small
Easy for travel
They have safety straps
Very lightweight
***If I could only pick one baby item to get myself or someone else for the rest of my life it would be one of these!
I used this all the time! If baby is sleeping and you're moving to another room you can easily slide your baby along with you (NO STAIRS!) from room to room without waking them.
The manufacturer wouldn't recommend that I'm sure, but I do! Just be careful. Obviously.
We used this a ton! Our daughter slept in our room in this right next to our bed for awhile!
It's a great size; not too big, not too small. It has wheels so you can easily move it. It has vibration, which our little one loved!
We didn't want our daughter in the crib right away when she was so small so this was a perfect thing to have right next to our bed.
When you are getting up for middle of the night feedings this is also a great thing to have! Keeps your baby nice and close, so it's very easy to tend to them and hear them when they need you.
I have not used this, but I'm adding it cause I think I would have used it a lot! I think this is a great idea for both indoor and outdoor use!
There are so many things that you could get a new mom and new parents, but these are a few of my favorites that I found to be enormously helpful during the very early stages with a new baby.
This is all stuff I would buy myself again to use and have almost no doubt someone else would find them just as helpful!
What are some of your must-haves for a new baby? I'd love to hear from you!